Bob's Steak & Chop House
1255 South Main Street
Southlake, Texas
WHAT YOU'LL LEARN
Learn strategies to minimize, eliminate and recover taxes
How stock market volatility will erode your wealth
How to achieve Maximum Retirement Spending power from your assets
Why the 4% Safe Withdrawal Rule is a losing strategy
How to get the Maximum Income from your assets in retirement
Why contributing to an IRA or 401(k)may not assure you a comfortable retirement
Why increasing interest rates could create large asset losses in your portfolio
Winning financial and estate planning strategies
MEET KEITH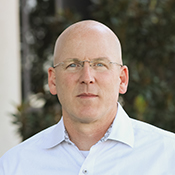 Keith Chapman, ChFEBC ℠
President and Founder of The 818 Group, LLC (formerly Chapman Wealth Management). He has been in the financial services industry for 23 years. Keith recently opened Think818, LLC, a Texas State Registered Advisory Firm and he is a General Agent for the Ohio National. Keith is entering his 23rd year in financial services utilizing macro-economic truths to allow clients to discover their full financial potential. Keith is an expert at utilizing a premier planning tool of one of the nation's most innovative financial systems. He has achieved the level of Mastery, is a national trainer and an international speaker.
Keith holds the designation of Chartered Federal Employee Benefit Consultant and is studying to achieve the Accredited Investment Fiduciary designation. He attended Texas A&M University. He holds a B.S. in Construction Science and a B.A. in Russian Studies with a minor in Finance. Keith served in the United States Army and Army Reserves for 14 years as a Russian Linguist and Tactical Intelligence Officer.
Keith and his wife Farrel, an attorney and Judge in Dallas County, live in Dallas, Texas. They have a son, Kyle, who recently graduated from high school and will be attending Texas A&M in the fall and a daughter, Carson, who will be a high school senior in the fall. Keith is active in his Church and the Dallas Emmaus Community. Keith enjoys golf and mountain biking in his free time.
MEET LUCIAN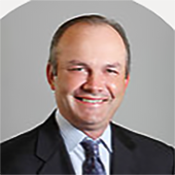 Nineteen years of experience has taught me one thing, people come first and numbers second. I am very passionate about helping people create wealth, become successful and happy in their lives. Every aspect of your financial life is important and I can help you work through those decisions. Things such as saving for a home, saving for retirement, protecting your assets, lowering taxes, designing retirement distribution strategies, estate planning and many other facets of your life. No financial stone should go unturned.
My purpose and chief aim is to help you win the financial game of life.
My wife Abigail and I live in Southlake, TX with daughter Alessia and son Titus. Away from business, you will most likely find me with my family or hacking my way around the golf course.